Hemi-Vision Deluxe CD bundle with Hoodie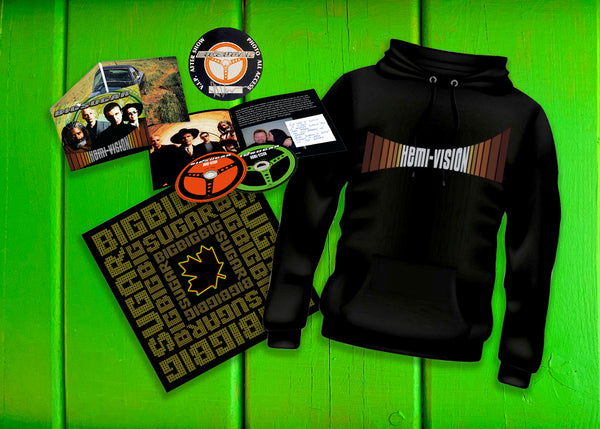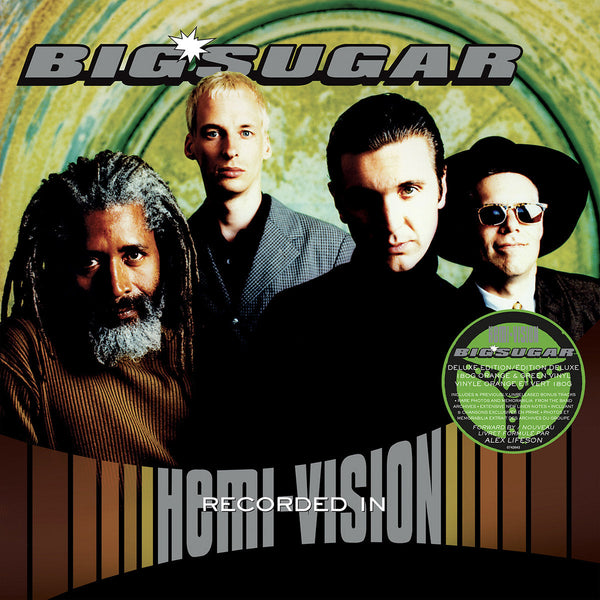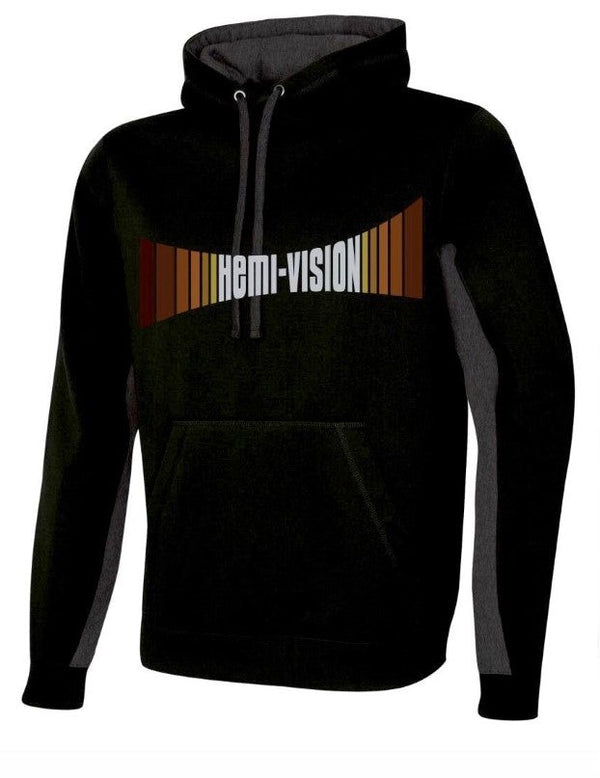 Hemi-Vision deluxe double cd package plus Hemi-Vision hoodie and Big Sugar maple leaf bandanna. Limited time bonus item: vintage backstage sticker pass from Hemi-Vision tour autographed by Gordie Johnson!
A special 25th edition of Big Sugar's platinum-selling Hemi-Vision featuring hit singles, newly-released lost takes, acoustic versions and dub remixes. Featuring six previously un-released bonus tracks, rare photos and memorabilia from the band's archives, as well as extensive liner notes by Gordie Johnson who shares the story of the tragic and tumultuous events leading up to the original release, Hemi-Vision Deluxe Edition is available on 180-gram vinyl (in bright green and orange), CD and digital/streaming services.

"Hemi-Vision was full of heartaches, punch-ups, even the death of a band mate and all of that energy is palpable on the record," shares Johnson. "We found some long-lost outtakes and early versions of songs that really show the evolution of our musical recipe at that time."

Take a trip down memory lane with 12-pages of liner notes written by Gordie Johnson and a foreword by Rush's Alex Lifeson. From the band's early days of Gordie, Garry Lowe and Kelly Hoppe trying to regain footing after the sudden death of their drummer Walter "Crash" Morgan while on tour, to a chance encounter with Lifeson and a generous gift that forever changed the course of Big Sugar, step back in time and join the journey of how this roots/rock/reggae crew came to be one of Canada's most iconic touring bands.
Full Track List:
Side A
Diggin' A Hole
Gone For Good
If I Had My Way
Skull Ring
Side B
Joe Louis (Judgement Day)
Tommy Johnson
La Stralla
Tired All The Time
Side C
Empty Head
Opem Up Baby
Rolling Pin
Tobacco Hand
Side D
Gone For Good (Early Version)
Gone For Good (Lost Take)
Judgement Day (Dub Mix)
Diggin' A Hole (Acoustic Version)
Baby's In Black
Tommy Johnson (Dub Mix)